Weekend Reading: Election Special Edition
SATURDAY 23.9.17
As always, we've picked a selection of the tasty pieces of insight on sustainability, liveability and accessibility that we've been reading but haven't been able to write about (yet). This week, with an election flavour! Welcome to this week's  Election Special Weekend Reading.
Whatever you do, just VOTE
TalkWellington won't tell you how to vote.  But one thing's for sure: this election runup has been way too much about personalities, promotion and outright porkies.
Do yourself and everyone a favour and give your vote on the basis of good policy.
We love this excellent tool that lets you compare all the parties' policies. The "blind" option is the best: minimising your prejudices, it'll give you a really clean idea of whose policies you like the most. It's beautifully designed, quick, transparent and easy.
Finished it? Ok, now GO VOTE you good thing!
Land taxes: "Aargh!" or "Aahh!"?
 Capital gains taxes (of which land taxes are a common kind) are a bit of a thing this election.  For decades, the passive increase in value of a house or land has not been taxed in NZ. That's why it's been a no-brainer for every Kiwi with some spare cash to buy another house: the greater value is – uniquely – untaxed.
Now, tentatively and with much trembling, the idea of taxing this gain has tiptoed into the discourse.
Here's a great post by economist Peter Nunns at Greater Auckland, looking at the ins and outs, and with some excellent debate in the comments.
Wellington housing market: definitely not cool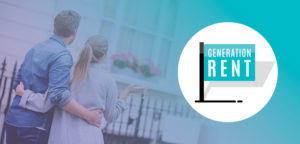 Housing prices are still bubbling hard across the whole Wellington region with all but a few suburbs in double-digit growth and whole areas around 20% growth.
Existing renters are sitting tight, so pity anyone you know who's looking for a new place to rent.
For established homeowners the this is great (see Land taxes above); for Generation Rent it's still really bad news.
Waiting, waiting, waiting…
Remember the last time you were at a pedestrian crossing, and had to wait for the traffic even though there wasn't much?
Here's a neat bit of work from Auckland that asks a good question:
If we're building expensive bigger roads and optimised traffic lights (worth it, we say, so cars don't have to wait too long (because delay costs the economy while people are in their cars and therefore not doing productive things)…

then what are the costs to the economy of the (far more) people on foot at every intersection, forced to wait for ages because the city and traffic lights are optimised for cars?
They did this study in Auckland but NZ's Most Walkable City (Wellington City) and some of our least walkable (Porirua, Waikanae, Upper Hutt) need this done too.
How would your town rate for pedestrian congestion?