Wet weekend reading 11.2.18
A special Wet Weekend edition – bonus for that soggy Sunday
Rammed earth houses FTW!
Although rammed earth construction involves a bit of labour, houses made with the age-old technique can stand for hundreds of years. Some of New Zealand's rammed earth houses date back to the 1800s and are still going strong. This makes a mockery of our country's standard ten year building guarantee. 


They also have the advantage in hot, humid weather. Walls made of earth breathe, moderating humidity; they hold temperature steady and keep the interior cool.
Read the article or listen to Radio NZ's podcast to learn why rammed earth houses.
SHOCKING RESEARCH FINDINGS!
Walkable cities prove to be…  drumroll please…
good for your health!
The largest-ever study of the link between city walkability and blood pressure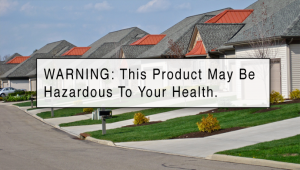 has been held up as evidence of the "intangible value of urban design" in improving long-term health outcomes, say researchers.
So, now that we have the evidence: how do we improve the linkages between urban design/planning and public health departments so we actually get more walkable towns? 
Tech giants sign a lofty 10 point pledge to make cities "livable" – but what does it all mean?
On 2 February 2018 15 tech companies (including Uber, Lyft, Zipcar, Didi, and Citymapper) joined forces to sign the "Shared Mobility Principles for Livable Cities". These principles are the work of Zipcar co-founder Robin Chase, along with a group of city and transport organisations. They're heavy on future-gazing talking points.
"For most cities, urban planners, legislators and residents, there is a cacophony of advice," says Chase. She wants the shared principles to cut through it all with simple, sensible guidelines.
These ride-sharing, bike-sharing, and transit companies have signed the joint pledge to "prioritize people over vehicles", lower emissions, encourage data sharing, and other lofty goals that should make cities nicer places to live—if everyone can just get on board.
 Here are their 10 Commandments for the livable city of the future, and some analysis. Skeptics may still question whether "Uber's ultimate goal isn't to replace any and every public transportation system it can", and whether that's ultimately bad for cities.
Image credits:
Rammed-earth house, Hamilton – Radio NZ
Health warning for suburban houses – smartgrowthamerica.org
Rideshare image – taxifarecompare.com